Working days per year 2022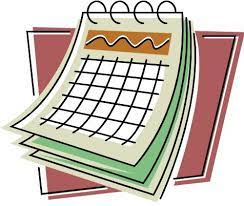 In general, when you talk about the number of working hours per month, you usually say 160 or if you talk about the number of working days per year in 2022, you usually say 250, which is often not quite true. This year (2022), for example, it is between 152 and 184 working hours with an average of 169 hours per month or 253 working days (112 days off!). Here in the table below you can see exactly how many working days, working hours, number of Saturdays and Sundays as well as other free days, for example red days, Midsummer's Eve, Christmas Eve and New Year's Eve. On those occasions when a red day coincides with a Saturday or Sunday, it is included in the Sat & Sun column. We also expect an eight-hour working day. Which days in Sweden are counted as public holidays are regulated in the following Lag (1989: 253) "The Public Holidays Act". The majority are free on the following holidays, even if they happen to coincide with a normal weekday:
Feel free to check out our calendar here on the right, which contains information such as e.g. name days and a little history about what happened on that particular day.
| Month | Working days | Working hours | Sat & Sun. | Others |
| --- | --- | --- | --- | --- |
| January | 20 | 160 | 10 | 1 |
| February | 20 | 160 | 8 | 0 |
| March | 23 | 184 | 8 | 0 |
| April | 19 | 152 | 9 | 2 |
| May | 21 | 168 | 9 | 1 |
| June | 20 | 160 | 8 | 2 |
| July | 21 | 168 | 10 | 0 |
| August | 23 | 184 | 8 | 0 |
| September | 22 | 176 | 8 | 0 |
| October | 21 | 168 | 10 | 0 |
| November | 22 | 176 | 8 | 0 |
| December | 21 | 168 | 9 | 1 |
| Total annual working hours | 253 | 2024 | 105 | 7 |
| Average / Month | 21 | 169 | 8.75 | 0.58 |
All Saints Day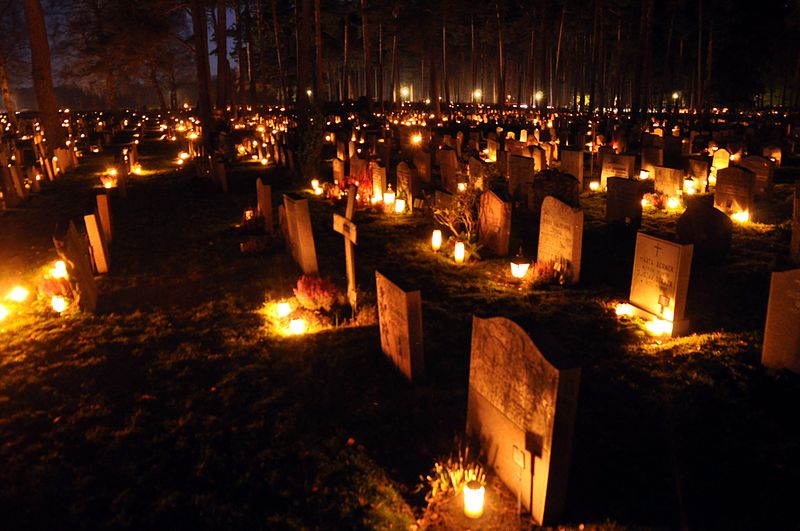 This day is always celebrated on Saturday, which falls between October 31 and November 6. The day after the church is dedicated to paying attention to all the saints, a day of remembrance for the dead. It has long been a custom in Christianity to pay attention to saints and martyrs on different days. All Saints' Day is the day on which all the saints who have not been given a day of their own are noticed and remembered. The reason why all saints and martyrs are celebrated is to strengthen the spiritual bond between the living on earth and the dead who have come to heaven. In this way, the image and belief that there is life after death is strengthened. On this Memorial Day, it is common to light candles at graves in the cemetery. All Saints' Day originally originated from the church, but in modern times it is also common for non-believers to light candles in cemeteries to remember loved ones who have passed away. This tradition began in 1900 and was first noticed mainly in the big cities, and then spread to the whole country. In the Anglo-Saxon countries, Halloween and "all saints day" are celebrated. Halloween originally comes from a Celtic festival where people lit bonfires and wore costumes to ward off ghosts. Halloween always falls on October 31st, while "all saints day" falls on November 1st. 
The main symbolism used during All Saints' Day is the light. Every candle that is lit is a symbol of life that shines, comes and goes out. During the season when All Saints' Day is celebrated, it is dark, whereupon the symbolic effect of lighting candles becomes extra strong when the candles stand out and are very clearly visible. Sometimes All Saints' Day occurs at the same time as the Anglo-Saxon tradition of Halloween, which is why many people probably have a hard time separating the two. Halloween is something that is also celebrated in Sweden to a large extent, when children dress up and go on "mischief or sweets".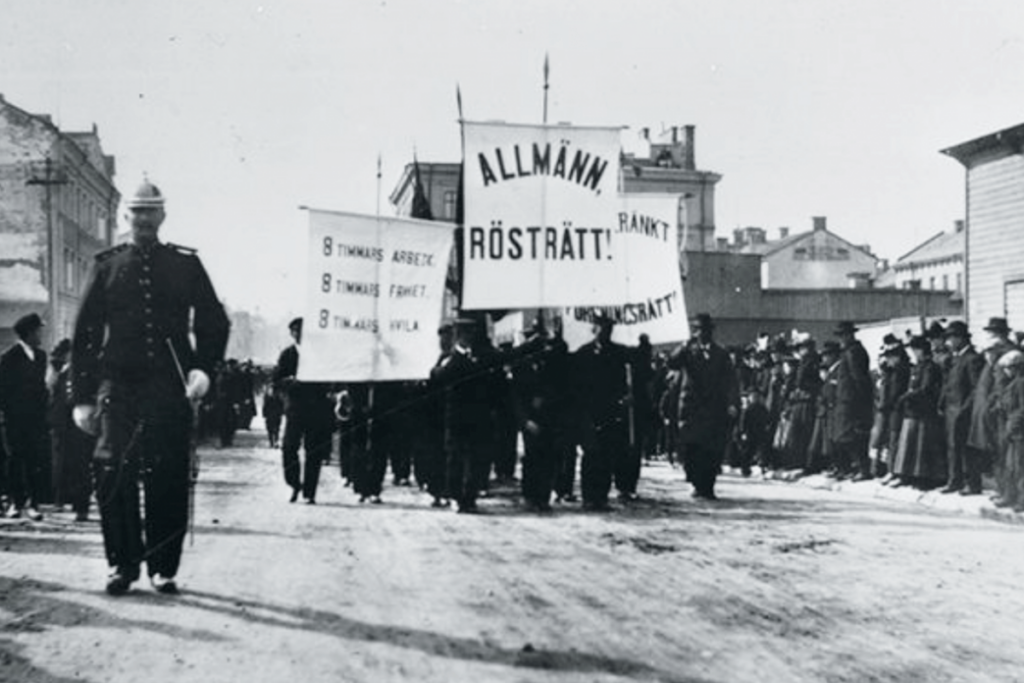 May 1
This day has been celebrated since 1890 and stems from the demonstrations of the labor movement. In 1890, the Second International required an eight-hour workday. The Second International was an organization formed in Paris, but the demonstrations also spread to Sweden in 1890. The first of May has been a public holiday in Sweden since 1939. This day is one of the two (together with the national day) festivals that are considered non-bourgeois, ie without connection to the Church of Sweden. The first of May has historically not only been to demonstrate for the rights of the worker, but also for other purposes such as demonstrations of sobriety etc. 
Before the Industrial Revolution, May Day was also celebrated as a day, the first day of summer. It was a day when the animals were let out to pasture, the village team chose an elder and they took joint initiatives to review farms, fences and finances. The pre-industrial celebration of the first of May ended with a party, as well as drinking marrow from a bone, to gather strength. 
The most notable symbol of the first of May is the cornflower. This was first sold in Gothenburg in 1907. Flowers themselves have a positive, life-giving symbolism. The money from the sale is historical and still goes to charity, in most cases to vulnerable children. 
One reason we celebrate May Day is the Haymarket Massacre, which took place in Chicago in 1886. At the demonstration, workers protested for just an 8-hour workday but met strong and violent opposition from police. Overall, the first of May is a holiday that is celebrated a little differently depending on where you are in the country. You choose to party, play games or demonstrate. The overarching theme is at least for the people to unite in a public place in the hope of showing the ruling powers that they have a voice that wants to be heard.