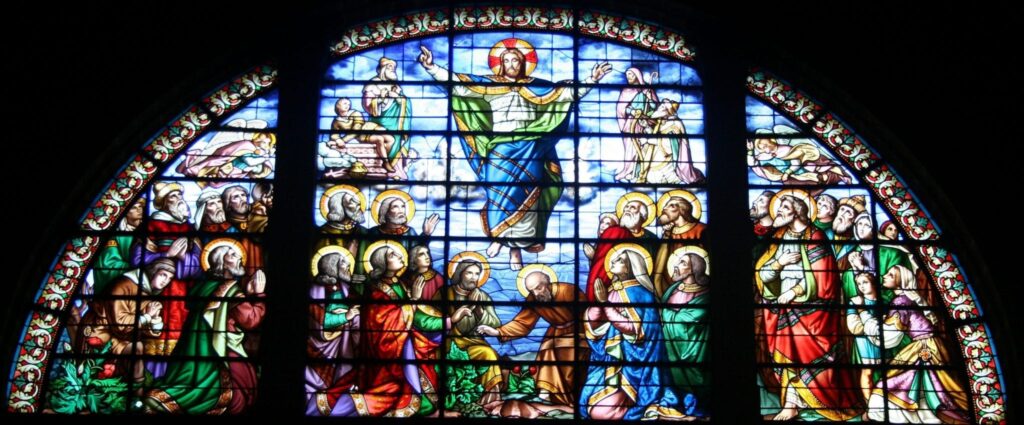 Ascension Day
The name of the feast is revealing. The ascension of Christ falls on the 40th day after Easter. The weekend is based on the lunar cycles like many other festive weekends and therefore falls on different dates each year. This day the churches are decorated in white. On the Ascension of Christ, it is celebrated that Jesus left the earth and was taken to heaven. In Sweden, we have historically also called the holiday the grazing release, when the animals were now allowed to go out to pasture. This day has also been associated with being the first day of summer. Winter clothes are put away and women go barefoot. Ascension Day has also gone by the name of Metadar Day, when it was now that summer fishing began. In folklore, one can also call the day the "Pilot of Christ". 
Ascension Day always falls on a Thursday. There has been a fire like a valborg during the Ascension of Christ. The purpose of these fires is believed to be to scare away wolves. Since the date of the Ascension of Christ varies from year to year and extends between April 30 - June 3, it can fall on the same day as the first of May or Valborg. From this we probably see that these festivals share certain traditions. 
This day is historically marked with a stamp of freedom in Sweden. Something we have done through the ages is to take the first excursions of the year early in the morning, also called "cuckoo". This is to greet and welcome the warmth of the spring sun. The cuckoo is made at the time in the spring when the cuckoo starts to gala. In modern times, people usually go on picnics and bird watching under cuckoos. In church contexts, services are usually held. Finally, the Ascension of Christ was also a day off in the sense that young people could now socialize without being guarded as strictly by their parents. 
Outside the church and in modern society, few celebrate Ascension Day for special reasons. It is common for the day to lead to a long weekend when the Ascension of Christ always falls on a Thursday and Friday then becomes a squeezing day. Therefore, most people probably think that the day is somehow worth celebrating.