Sweden's National Day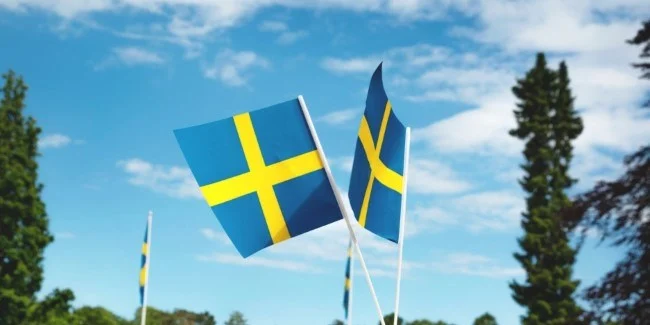 Sweden's national day is a day when we celebrate our country and what we hold dear as Swedes. The day is celebrated in memory of Gustav Vasa and his election as king in 1523, and the form of government of 1809. We officially started celebrating National Day in 1983. Previously, it went by the name "Swedish Flag Day".
Sweden broke away on June 6, 1523 with the help of Gustav Vasa from the Kalmar Union. This had a strong effect in Sweden, which became an independent country and its own, new royal dynasty. On the same day in 1809, the Riksdag signs a form of government that is fundamental to modern Sweden. In this form of government, foundations are created for the state, democracy and the country's development.
National Day is usually marked by hoisting the Swedish flag, decorating spaces with Swedish colors and celebrating with good food. There are parallels between, for example, Easter food, Christmas food and the food eaten on National Day. It will simply be festive food. Eggs, herring, herring, new potatoes, strawberries, fresh herbs and much more can be eaten. The fresh potatoes are special for the national day, as it belongs to the season. It is common for municipalities to have events and parties on National Day. The purpose is for municipalities and those in power to highlight what is good about Sweden in the spotlight and simply promote the cohesion of the population. It is also common for municipalities to hold ceremonies to welcome new Swedish citizens and new residents to the municipality. National Day is not tied to religion and it is one of those holidays where it is very individual how to celebrate. There are not many established rules around the holiday, but it is more about highlighting the country Sweden in general. The closest we come to certain rituals / routines are probably citizenship ceremonies, which have been held. Of course, the national anthem is associated with the national day. This can sometimes be sung at school graduations, if it happens that the national day falls on the same day as the graduation.